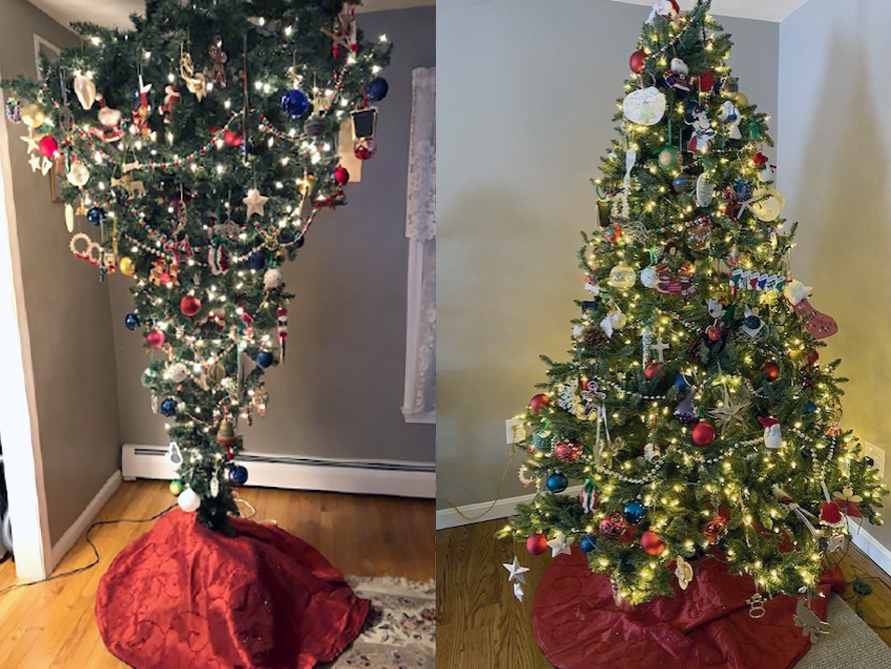 Looking Up On An Upside Down Year!
Last year, and again this year, we put up a 'right-side up' Christmas tree in our home. This was a big deal a year ago, as for ten years before, an upside-down tree was the center of our Christmas celebration. The short story behind it was we were mourning the loss of three siblings and a niece in two years, the last of which was in October of 2011 and wondering how we'd overcome our grief to celebrate Christmas. We found inspiration in an upside-down tree that stirred whimsy and silliness in us as we brought the tree into our home that season. And for the next ten years, we turned many of our traditions upside-down which helped us celebrate the season and the lives of those we lost. Family and friends – and even co-workers – who knew of the upside-down tree tradition usually checked in with us to get a photo of the tree to share in the spirit it brought.
So last year, as we entered the holiday season, we were reflecting on the year and saw so much that was 'right' about our lives that we decided to symbolize it with a 'right-side up' tree. 'Right-side up' was a metaphor for how blessed we were feeling: one daughter enjoyed an epic wedding; another got engaged. Our twin boys graduated from college and were accepted into graduate school. When inquiries came about the upside-down tree we talked instead about our right-side up tree and counting our blessings.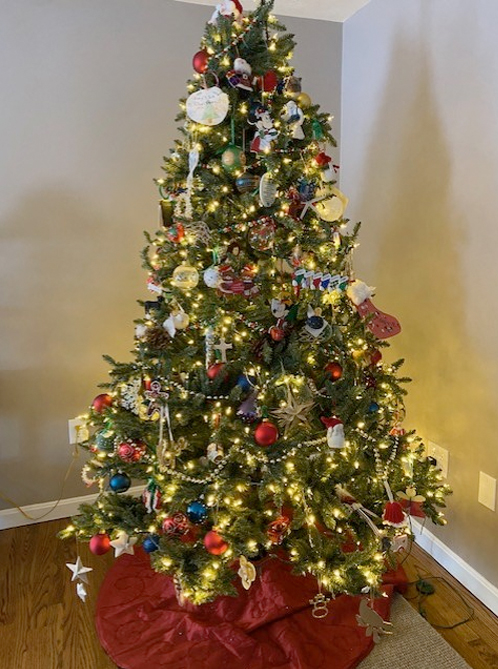 It inspired us and others to count our blessings and what is right in our lives over what we think is wrong. And, at the same time, it helped us see the power in gratitude. I found myself saying 'thank you' and having a grateful heart all year.
So this year, despite the adversity we've faced in our business life, and the upside down nature of so much of the world, we again counted our blessings and put up our 'right-side up' tree. We welcomed our first grandchild; celebrated another daughter's epic wedding and saw both our boys graduate with honors from grad school and find employment in Boston.
As I write this, I know many of us struggle with mixed emotions during the holidays, and in particular this very difficult year – a truly upside-down year in so many ways. In sharing our experience, I hope you will find a way to fully embrace the joy of the season, whether it is found in the baby in the manager, or Santa's sleigh, or the whimsy of an upside-down tree or the blessings symbolized in a 'right-side up' Christmas tree.
I wish for you and your family a very merry and healthy Christmas and prosperous New Year.
- Jim
By: Equity National December 12, 2022 Uncategorized