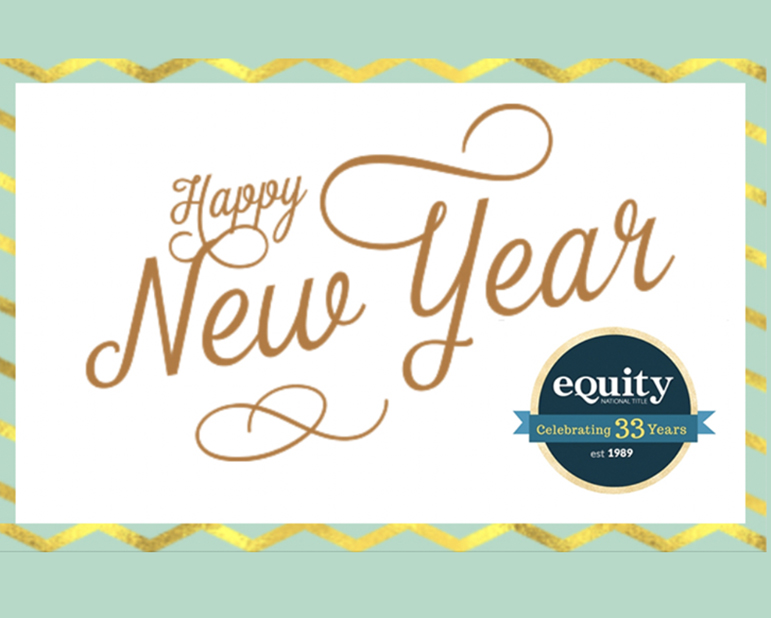 Happy New Year & 2022 Highlights
2022 was a year like no other. I think we can all agree on that! However, thanks to our amazing ongoing client partnerships and supportive community, we're ending the year on a high note!
Here at Equity, we accomplished many 2022 initiatives in our 33rd year in business, and we're excited to continue to serve our customers in 2023.
2022 Highlights:
Equity became fully licensed in Arkansas, Ohio, and Washington, as we continue to expand our geographic footprint as a complete "50 State Solution"
Equity launched our Small Balance Commercial Lending Division, with a special emphasis on Small Balance Loans (Loan amounts of up to $ 2,000,000)
Equity continued to earn high borrower satisfaction scores which means borrowers are highly likely to recommend their loan officers to others AND write positive online reviews about them:
We earned the highest NPS score of the year with an 80 in the summer of 2022.
We have over 777 Google Reviews and a 4.9 rating on Google which greatly exceeds that of our competitors
Equity earned over 2036 borrower reviews with Loyalty Loop with an average rating of 4.6; and 926 testimonials.
Over 996 loan officers placed an order with us (290 of which have been with us for more than 3 years).
We celebrated our 33rd year in business and to mark it, we challenged our staff to complete 33 acts of service, kindness and gratitude by August of next year. We've already completed 18 out of our 33 Acts of Service, Kindness, and helped some amazing non-profits serving our community:

Cheers to Another Year!
If you have any questions now or into the New Year don't hesitate to contact us. We're always happy to help!
Sincerely,
Jim O'Donnell
President, Equity National Title
jodonnell@equitynational.com
888-434-5500 x4209
Have You Ordered Your FREE Equity 2023 Calendar Yet?
Email awetmore@equitynational.com with your name and address and we'll send one out to you!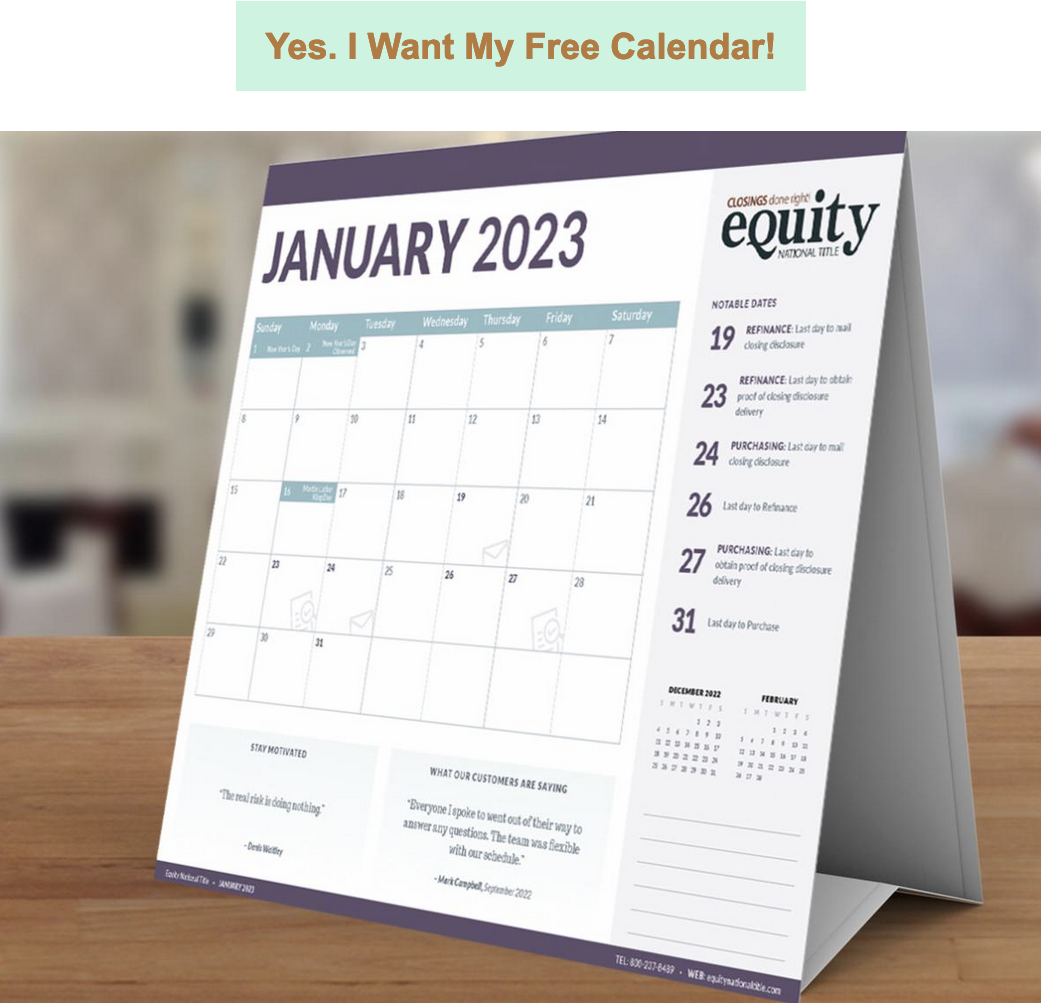 By: Equity National December 30, 2022 Uncategorized